With every project we complete, we are proud to be able to show our work and the history behind it. Here is a company we worked with in a beautiful NYC location. Amongst many of our clients, Bravura is proud to have been chosen for this designers' vision; below is a little history and how we executed the showroom.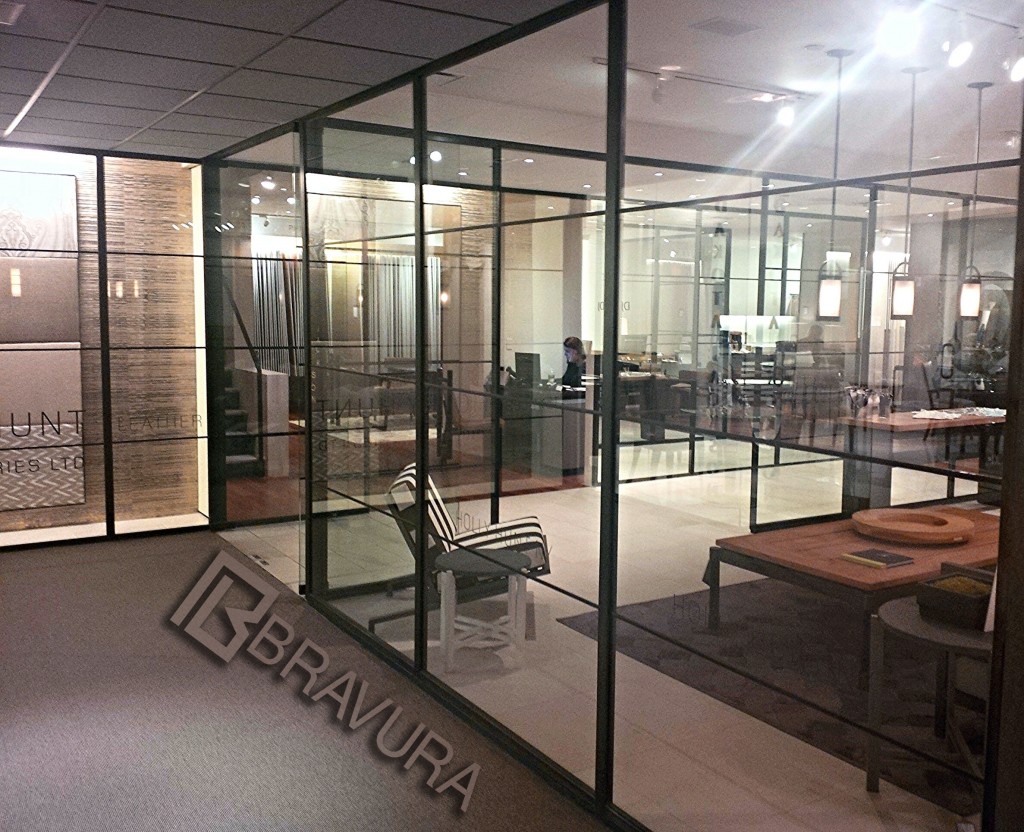 In the large metropolis that we love to live in, there is a building that has been home to New York's decorative world for over 40 years. The D & D Building; also known as the Decoration & Design Building hosts over 120 showrooms that represent more than 3,000 manufacturers. The building is located across from the iconic Bloomingdale's flagship store and spans 18 stories with 570,000 square feet of showroom space. Annually, the building is the destination for 500,000 designers. Within the building there are seminars being held, book signings, marketing events, and more. Many designers have rented space and have turned an entire floor into their own personal and unique showroom where visitors can view and explore their ideas. One of these designers is Holly Hunt New York.
Bravura Glass & Mirror Corp. has worked alongside many great clients to create a one of a kind space; and the architects and interior designers for this space had a vision for a simple, contemporary, and open space for their showroom. You see glass all throughout which literally invites you in to view everything on display. We installed framed glass curtain walls and large glass doors so that the entire showroom is fluid and consistent.
Holly Hunt New York is a company that designs, produces, and showcases custom made products which include indoor and outdoor furniture, lighting, rugs, textiles, and leathers. With so many unique pieces to display, it only makes sense to have an open and inviting space for visitors and customers. (Information courtesy of Holly Hunt New York)